Mexican Consulate Atlanta
Author: Jameel Manji, Founder, Manji Law, P.C.
Mr. Manji founded Manji Law in 2016 to follow his passion of helping people navigate the complicated immigration system. Mr. Manji graduated from Georgia State University College of Law and received Master of Taxation from the Georgia State's J. Mack Robinson College of Business. Published on: July 13, 2020, Last Updated on: July 27, 2020.
The Mexican Consulate General in Atlanta provides some passport and visa services, as well as other services for Mexicans who are currently residing in or visiting the United States.
Book a Consultation
We look forward to speaking with you. The first consultation fee is applied to the cost of your legal services.
Manji Law is your complete immigration solution. If you are seeking assistance with the Consulate of Mexico in Atlanta, please give us a call. Manji Law can provide valuable insight, assistance, and a guiding hand to help you achieve your goals.
Mexican Consulate General in Atlanta
Many factors could lead locals or visitors to Georgia to need the services of the Mexican Consulate Atlanta. Overall, a consulate is part of a foreign nation's representation within the United States. Its function is to protect and safeguard the rights and interests of its citizens. The Mexican Consulate's main task is to assist Mexican citizens while they are in the US. The Consulate General of Mexico in Atlanta provides services related to a variety of legal concerns, such as helping Mexican residents who have lost their passports, have medical emergencies, or are dealing with births or deaths of relatives. The Mexican consulate also assists in notarizing or obtaining certain documents for Mexican citizens and conducting interviews for certain visas.
If you are working with the Consulate General of Mexico in Atlanta, especially as part of the visa process, certain processes may be a bit complicated. An experienced lawyer from a reputable law office like Manji Law will help guide you through whatever process you require.
Consulate General of Mexico in Atlanta Help When You Need It
Contact Manji Law to schedule your consultation today.
Mexican Consul Atlanta GA
Many individuals confuse the terms "Embassy" and "Consulate." An embassy is a federal government entity representing the federal government of one nation within another. They assist nationwide federal governments to form connections with each other through diplomatic communication. Usually, there is one embassy for any provided nation within the United States. The Mexican Embassy in the U.S. is located at 1911 Pennsylvania Ave. N.W. Washington, DC 20006. There is no Embassy of Mexico located in Atlanta.
There is, however, a local consulate, the Consulate General of Mexico in Atlanta, which fills all other functions. Instead of serving the whole nation, the consulate runs within the district where it resides. The majority of countries have several consulates within the exact same nation in various states or territories.
Responsibilities of the Mexican Consul in Atlanta
There is also an official in charge of the Mexican consulate, who is known as the Consul General. The current Consul General of the Mexican Consulate in Atlanta is Mr. Javier Diaz de Leon.
The main tasks of the Consul and Mexican Consulate are assisting Mexican people who live or are taking a trip to the United States. In fact, for those individuals temporarily visiting, it can be the only option in case of an emergency.
It also builds more powerful relationships between the United States and Mexican, Mexican-American, and Latino communities. The Mexican Consulate General in Atlanta, GA may provide health resources for uninsured individuals needing economical or complimentary services. Other consulates have actually partnered with local health centers to offer services online. If you are seeking assistance, try contacting the regional consulate or an immigration lawyer to learn the specifics in your area.
Do you need help with passport and Mexican visa services?
An experienced lawyer will help guide you through whatever consulate process you require.
The Primary Responsibilities of the Atlanta Mexican Consulate
There are a number of types of services offered or handled by the Consulate General of Mexico in Atlanta, such as Consular I.D.s, Passports, and Visas. The Mexican Consulate can notify you about the specific services they provide. Contact the nearby consulate to schedule a visit.
Assisting Mexican Citizens
The Foreign Affairs Ministry at the Atlanta, GA, Mexican Consul strives to assist Mexican citizens currently in the U.S. In addition to assisting the many victims of domestic violence, hate crimes, and human trafficking, there are other services offered by the Consulate General of Mexico in Atlanta. These may include, but are not limited to, the following:
Ensure Mexican citizens in U.S. custody are treated fairly

Find missing family members and obtain records

Offer civil, criminal, immigration, and labor law guidance
Provide legal representation and interpretation for Mexican nationals in custody
The Consulate General of Mexico in Atlanta offices work with local associations to organize public services and activities. If you're seeking support for a loved one who is detained, the consulate may be able to help, and an Atlanta immigration lawyer will be able to offer comprehensive resources.
Additional Mexican Consulate Functions
Additional Consulate General of Mexico in Atlanta functions include humanitarian help that allows candidates and their family members to remain in the United States briefly or completely, based upon the following scenarios:
mental or physical abuse
natural disasters
victims of crimes
other dangerous situations
The Consulate General of Mexico in Atlanta can provide basic information regarding these scenarios, but a certified lawyer experienced with Georgia immigration will be extremely helpful when it comes time to file your documents and explore additional options.
Help with the passport and visa services
Contact Manji Law today and get answers regarding Mexican Consulate.
Location of the Mexico Consulate Atlanta
For those looking for the Consulate of Mexico in Atlanta, it lies at 1700 Chantilly Dr NE Atlanta Georgia 30324. The workplaces are open Monday to Friday from 7:00 a.m. to 6:00 p.m. The contact number is 1-404-266-2233; nevertheless, to visit any consulate, contact 1-877-639-4835. A regional lawyer can supply extra details.
It is best to call the Mexican Consulate General in Atlanta directly for concerns and questions regarding passport requirements and Mexican visa guidelines. Plus, since the opening hours at locations may differ, you should call the Consulate of Mexico to verify whether it is open during a holiday or pandemic. For a consultation at the Consulate in the U.S.A., please check the consulate website.
Expert Counsel for the Mexican Consulate General in Atlanta
Let our experienced and responsive legal team help you.
Mexican Consulate in Atlanta GA
The Mexican Consulate General in Atlanta, GA, represents Mexico's federal government to the Mexican individuals and companies in the United States. A competent lawyer, along with the consulate, can assist residents living abroad with tasks like getting their records, obtaining visas, paying taxes, etc. If in doubt, talk to an immigration lawyer for more advice.
Mexican Consulate Georgia and Legal Advice
The Mexican Consulate Georgia mission is to provide general information and provide immigrants with additional assistance they would otherwise not have access to. Their role is not, however, to provide specific legal advice for your individual situation.
Not every Consulate of Mexico offers Mexico visas and passport services. However, the Consulate in Atlanta offers these consular services, along with visa applications and legalization services. Although this Consulate is the only one in Georgia, there are other Mexican representations in several U.S. states, as well as neighboring countries.
As always, the best thing to do if you have concerns is to connect with an Atlanta immigration lawyer. An experienced, knowledgeable counselor can supply additional guidance and answer your questions about the Mexican Consulate General in Atlanta and its processes.
Please email or otherwise contact us at Manji Law for advice or additional info.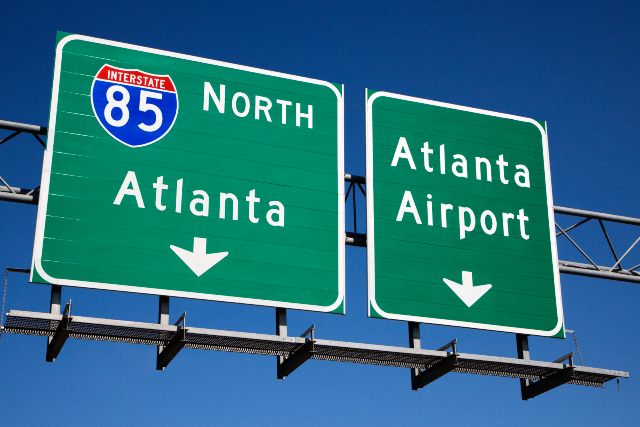 Help with the Consulate of Mexico in Atlanta
Understand the process, questions, and more.
Georgia Immigration Law Explained
Georgia Immigration Law is much the same as immigration law throughout the USA. However, there are also regulations specific to Georgia like E-Verify regulations and rules for state/city law enforcement, and there are local sites and agencies to be aware of.
Get trusted advice on Georgia Immigration
Your Guide to the Atlanta Immigration Court
Navigating the Atlanta GA Court can be very difficult as there are many agencies involved and lots of moving parts. This page will walk you through the basics of what to expect if you've been detained or received a notice to appear in this court in Atlanta, Georgia.
Your all-in-one guide to the Atlanta Immigration Court
Complete Guide to I-485
The process, which begins with form I-485, can be complicated. This page will guide you through the basics of an Adjustment Of Status and let you know what to expect.
#1 Guide on I-765
When coming to the USA, finding a job is probably one of the first things you'll want to do. However, before you can begin working in the U.S. you should obtain a work permit. Read on to find out how you can use Form I-765 to apply for the right to work in the United States.