Manji Law: Your Atlanta Car Accident Lawyer
Jameel Manji, founder of Manji Law is a relentless advocate for his clients in Atlanta GA.  What does this mean for you? You have a powerful asset in your corner with loads of experience when fighting for your rights against the U.S. government.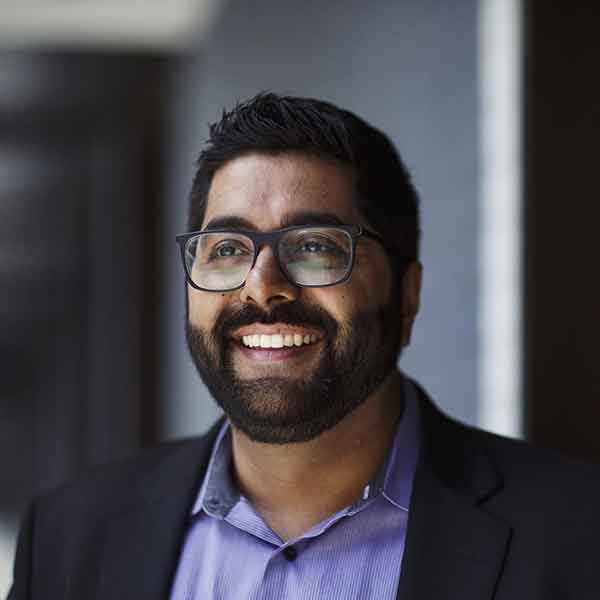 Atlanta Car Accident Attorney at Your Service
Being involved in a car accident or auto crash can be a frightening experience, even if you have sustained minor injuries. Although car accidents happen all the time, when it happens to you, you may not know what to do or where to turn. Circumstances can feel even more terrifying if you are an undocumented immigrant. You may fear being deported or arrested if you report the accident.
Hiring an experienced car accident lawyer can be helpful even if you didn't sustain any car accident injuries but only property damage. Unfortunately, many car accidents end in crash victims suffering severe injuries that can take years to heal. During that time, many cannot work, which can result in a loss of earnings.
But, car accident victims can file a personal injury claim and recover compensation for their losses. Car accident lawyers can help them build strong personal injury cases to obtain the compensation they deserve.
A car accident occurs when a motor vehicle crashes into another vehicle, a pedestrian, or an object. Car accidents are serious and are a leading cause of death and personal injury in the US.
However, many people, especially undocumented immigrants, are unfamiliar with personal injury laws regarding car accidents and, as a result, are unaware of their rights.
If you were involved in an accident that wasn't your fault or you were a hit-and-run victim, consider hiring an experienced car accident attorney. They could be able to help you file your car accident injury claim, navigate the whole process and make sure your rights are protected all through.
How Do Car Accident Claims Work?
If you've been injured in an accident that wasn't your fault, you can file a personal injury claim against the at-fault party's insurance company. According to Georgia law, the at-fault driver is liable for damages, and the injured party can seek compensation.
As a car collision victim, you could receive compensation for:
Medical bills along with current and future medical expenses
Lost wages due to missing work
Lost earning capacity due to disability
Property damage.
Injury victims can also be entitled to non-economic damages, including emotional and mental suffering or loss of enjoyment in life.
However, the state of Georgia applies the modified comparative negligence rule. In other words, you can't recover compensation if you are more than 50 percent at fault for the crash. Also, your compensation will be reduced by the percentage of blame you share for the crash.
How Can Atlanta Car Accident Lawyers Help?
Hiring an Atlanta car accident attorney would be highly beneficial if you or your loved one has been involved in a car accident. Your lawyer can help in several ways and give you the professional legal help you need at that time.
For instance, after you file your personal injury claim, the other driver's insurance company may allege that you are at least partially responsible for the accident. Their insurance adjuster could also refuse to negotiate a fair settlement.
An Atlanta car accident attorney can assist you in filing a lawsuit and representing you in court if that occurs. This will allow you to obtain the compensation you deserve.
Many undocumented immigrants in the US cannot obtain driver's licenses. Also, many of them drive without proper car insurance. If involved in a car accident, they may face severe penalties and even jail time for driving without insurance coverage or a license.
The case may result in deportation or confinement in an immigration detention center without proper legal assistance.
If this sounds familiar or you've been arrested for driving without a license in Atlanta, GA, consider reaching out to car accident attorneys at Manji Law, P.C. We can help with Atlanta, GA, car accident cases, and immigration issues.
Still Feeling Confused About Your Car Accident Case? Contact Manji Law!
If you still have questions or need assistance with your Atlanta car accident case, call us at 678-902-2999 and schedule a consultation. After hearing from you, our car accident lawyers will help you evaluate your options and develop a strategy to help you get the financial compensation you are entitled to.
Being involved in a car accident case is never easy, and the consequences can be devastating. Let us help you with filing an accident claim or even a personal injury lawsuit so that you can focus on your recovery.
We know every car crash case is unique, and every car accident victim faces different problems and damages. Schedule a consultation today so we can discuss the specific circumstances of your case and work to build the most substantial claim possible in the circumstances.
Frequently Asked Questions
Can You Get Compensation in Georgia if the Accident Was Your Fault?
It depends. If you are found to be negligent in any way, it may be impossible to get any compensation for suffered losses. But, generally, as long as you are less than 50% at fault for the car wreck, you may be able to recover at least a portion of the total damages.
However, if you are found to be at least 50 percent at fault for the accident, the chances of getting compensation are pretty slim.
What Is the Average Settlement for Georgia Car Accidents?
It's hard to determine how much a car accident claim will be worth. There is no exact method of predicting or calculating the possible amount. However, some factors that may affect your settlement include the severity of the suffered injuries, the potential medical treatment cost of the particular type of injury, and the circumstances of the crash.
For minor injuries, the settlement amount may be in the range of a couple of thousands of dollars. In contrast, settlements may run up to hundreds of thousands for severe injuries.
Can I Get Compensation if My Car Was Damaged in a Car Crash?
Yes. You could obtain compensation if your car or other property was damaged in a car crash. In Georgia, compensation for car accident cases is not limited to cases of physical/personal injury but extends to property damage as well.