ATTENTION: Please note that we are not the LaSalle Immigration Court, LaSalle Detention Facility, or LaSalle ICE Processing Center. The information below is provided to you for your convenience. Please contact the Detention Facility directly if you have questions about their operations. For all your U.S. immigration matters please book an appointment: here
LaSalle Immigration Court
Author: Jameel Manji, Founder, Manji Law, P.C.
Mr. Manji founded Manji Law in 2016 to follow his passion of helping people navigate the complicated immigration system. Mr. Manji graduated from Georgia State University College of Law and received Master of Taxation from the Georgia State's J. Mack Robinson College of Business. Published on: September 9, 2019, Last Updated on: September 28, 2019.
LaSalle Immigration Court is a court that is located within one of the ICE detention centers it serves, LaSalle Detention Facility in Jena, Louisiana. It is also referred to as LaSalle ICE Processing Center.
Manji Law is your complete immigration solution. If you are seeking assistance with the LaSalle Immigration Court, please give us a call. Manji Law can provide valuable insight, assistance, and a guiding hand to help you achieve your goals.
Book a Consultation
We look forward to speaking with you. The first consultation fee is applied to the cost of your legal services.
LaSalle Immigration Court
As immigration continues to be an issue for the state of Louisiana, the LaSalle Immigration Court sees an increasing number of individuals. These include Deferred Action for Childhood Arrivals (DACA) recipients, naturalized U.S. citizens, native-born citizens with at least one immigrant parent, refugees, and undocumented individuals. With so many people passing through the court, everyone in the area should learn a bit more about it.
LaSalle Immigration Court is at 830 Pine Hill Road in Jena, LA 71342 as a part of the LaSalle Detention Center. The operating hours are 8:00 a.m. to 12:00 p.m. and 12:30 p.m to 4:00 p.m, Monday through Friday except for federal holidays. The office can be reached by telephone at (318) 335-6880 and documents can be filed up to 4:00 p.m. Individuals wanting to contact the court can also send mail to P.O. Box 2179.
Lasalle Court Appearance
The Lasalle Immigration Court is relatively new. In 2018, the Executive Office for Immigration Review (EOIR) appointed permanent immigration judges to oversee cases at this court. Since then, the LaSalle facility has held removal proceedings for hundreds of detained migrants.
If your loved one is facing immigration court proceedings at the LaSalle Immigration Court, they may benefit from the experience and representation of skilled immigration lawyers. But, since Lasalle Immigration Court is in a remote location, people who are detained at the Lasalle ICE Processing Center have to look for legal representatives outside of Jena.
Immigration Court LaSalle Detention Facility
In addition to the one in Jena, LA, there are a couple of other detention centers that funnel detainees to the Immigration Court LaSalle Detention facility. These include Bossier Parish Medium Security Facility and River Correctional Center.
The immigration process has become increasingly complex over the last few years. As numbers rise, the likelihood of getting "lost in the system" increases, as well. To ensure you get a fair hearing, you should hire a sympathetic immigration attorney with experience navigating the system. The associates at Manji Law can expertly advise and represent your case.
If a friend or loved one is detained at
LaSalle Detention Center
, you need the ability to reach and communicate with that individual. You also need to know what the guidelines are.
LaSalle Detention Center is also at 830 Pine Hill Road in Jena, LA 71342. The main facility telephone number is (318) 992-7800. The field office number is (318) 992-1609.
Unfortunately, incarcerated immigrants cannot directly receive phone calls. To reach a detainee, you must leave a message that includes their complete name and alien registration number (A-number), as well as your name and phone number. The message will be forwarded to your friend or loved one.
Visiting the LaSalle Detention Center Louisiana
Family and friends are allowed to visit the LaSalle Detention Center Louisiana for up to 30 minutes on Saturdays, and Sundays from 8:00 a.m. to 10:00 p.m. Although a passionate attorney who is familiar with LaSalle Immigration Court may be able to provide additional information, it generally breaks down like this:
On Saturday:
9:00 a.m to 11:00 a.m. male detainees 

11:00 a.m. to 1:00 p.m. female detainees

6:00 p.m. to 8:00 p.m. male detainees

8:00 p.m. to 10:00 p.m.female detainees
On Sunday: 
8:00 a.m. to 10:00 a.m. male detainees

12:00 p.m. to 4:00 p.m. female detainees

6:00 p.m. to 8:00 p.m. female detainees

8:00 p.m. to 10:00 p.m. male detainees
Visitors can park in front of the facility. To allow for adequate processing time, visitors must arrive at LaSalle Immigration Court at least 45 minutes before their scheduled visit time. They must provide a valid state or federally issued identification card. An 18 year or older guardian must accompany a visiting minor at all times. 
LaSalle Detention Center Immigration Court
To provide adequate access to legal counsel, LaSalle Detention Center Immigration Court authorizes daily visits from 6:00 a.m. to 11:00 p.m. Detainees can schedule private calls with their attorney by filing a "detainee request form" with their case supervisor.
Like the Georgia immigration detention centers, Lousiana's immigration detention facilities are also reputed to be frightening places. The immigration court system throughout the southern United States is notoriously challenging. Having a knowledgeable lawyer to work with you is vital through this difficult process.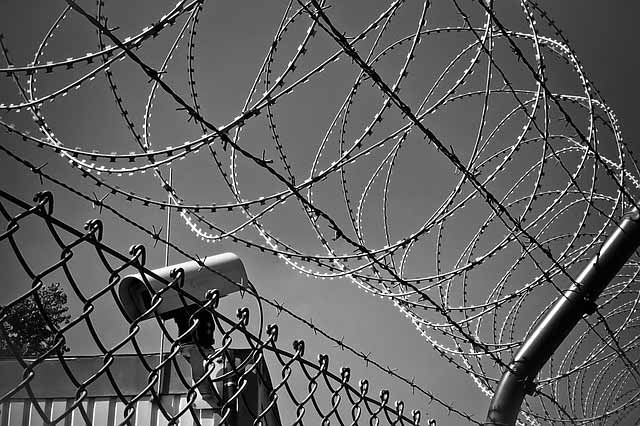 Additional LaSalle Detention Facility Rules
Per LaSalle Detention Facility rules, each individual wishing to visit the
LaSalle Immigration Court
must pass through a metal detector and agree to a pat-down and a search of their belongings. Those who refuse will not be allowed to enter. 
Hopefully, your loved one's time in LaSalle Detention Facility will be brief and they'll soon be released to you. But if worst comes to worst and they face deportation, it's definitely time to hire an attorney. Since Jena, LA is a small town, your best bet may be to hire an experienced immigration attorney from a nearby city like New Orleans or an Atlanta deportation lawyer. 
LaSalle Detention Facility Louisiana Visiting Restrictions
For the safety of inmates and staff, as well as the security of the facility, there are several other visiting restrictions LaSalle Detention Facility Louisiana enforces. These include:
No contact with detainees

No firearms or weapons

No items are allowed in the visiting area

No transfer or attempted transfer of items to detainees
Plus, everyone entering the facility must be sober. For any visitor appearing to be intoxicated, visitation will not be allowed.
Additional Louisiana Immigration Jail Facilities
As tensions around immigration at the southern border of the United States continue to rise, Louisiana immigration jails are being used with increasing frequency. Besides LaSalle Detention Center, a few others send their detainees for processing at LaSalle Immigration Court.
The Bossier Parish Medium Security Facility Field Office location is 2984 Old Plain Dealing Road in Plain Dealing, LA 71064. For information about a detainee call (318) 326-5927 between the hours of 8:00 a.m. and 4:00 p.m. To speak to him or her call (318) 326-5927 and leave the full name and A-number of the person you are trying to reach, as well as the number where you can be reached. He/she will be provided with the information.
The Medium-security level River Correctional Center is located at 26362 Hwy. 15 in Ferriday, LA 71334. The phone numbers are (318) 757-2154 and (318) 757-4140.
A qualified immigration lawyer who is familiar with LaSalle Immigration Court can further explain your rights and responsibilities, as well as offer legal representation.
Louisiana Immigration Detention Center
For information about a detainee at any of the Louisiana Immigration Detention Centers, call between the hours of 8:00 a.m. and 4:00 p.m. Provide the inmate's accurate biographical information, including their full name, any aliases, their birthdate, and the nation of birth.
Louisiana Immigration Jail Inmate Search
Sometimes when a loved one is detained, you may not know where they are taken. To perform a Louisiana Immigration Jail Inmate Search, use the inmate's nine-digit "A-number" and the online detainee locator program. 
If you can't find them right away, try all variations of their name including common misspellings. You may also want to check local jails since people may be detained there temporarily before being transported to an immigration detention center.
Louisiana ICE Detention Center
When dealing with a stay at Louisiana ICE Detention Center for yourself or another, you must consult a reputable immigration lawyer for guidance and representation. Immigration laws are in flux and immigration courts are tough, so it's not something to try to handle on your own. 
Contact Manji Law for an initial consultation and then decide what course of action to take. A good immigration lawyer can help you get translators if needed, file the right paperwork, and fight for you in court. 
Atlanta Immigration Resources
Georgia Immigration Law Explained
Georgia Immigration Law is much the same as immigration law throughout the USA. However, there are also regulations specific to Georgia like E-Verify regulations and rules for state/city law enforcement, and there are local sites and agencies to be aware of.
Get trusted advice on Georgia Immigration
Your Guide to the Atlanta Immigration Court
Navigating the Atlanta GA Court can be very difficult as there are many agencies involved and lots of moving parts. This page will walk you through the basics of what to expect if you've been detained or received a notice to appear in this court in Atlanta, Georgia.
Your all-in-one guide to the Atlanta Immigration Court
Complete Guide to I-485
The process, which begins with form I-485, can be complicated. This page will guide you through the basics of an Adjustment Of Status and let you know what to expect.
#1 Guide on I-765
When coming to the USA, finding a job is probably one of the first things you'll want to do. However, before you can begin working in the U.S. you should obtain a work permit. Read on to find out how you can use Form I-765 to apply for the right to work in the United States.