I-765: Application for Employment Authorization
Author: Jameel Manji, Founder, Manji Law, P.C.
Mr. Manji founded Manji Law in 2016 to follow his passion of helping people navigate the complicated immigration system. Mr. Manji graduated from Georgia State University College of Law and received Master of Taxation from the Georgia State's J. Mack Robinson College of Business. Published on: May 31, 2018, Last Updated on: July 27, 2023.
Learn about the severe consequences of unauthorized work while on a U.S. visa, including deportation and visa cancellation. Understand work eligibility.
Book a Consultation
We look forward to speaking with you. The first consultation fee is applied to the cost of your legal services.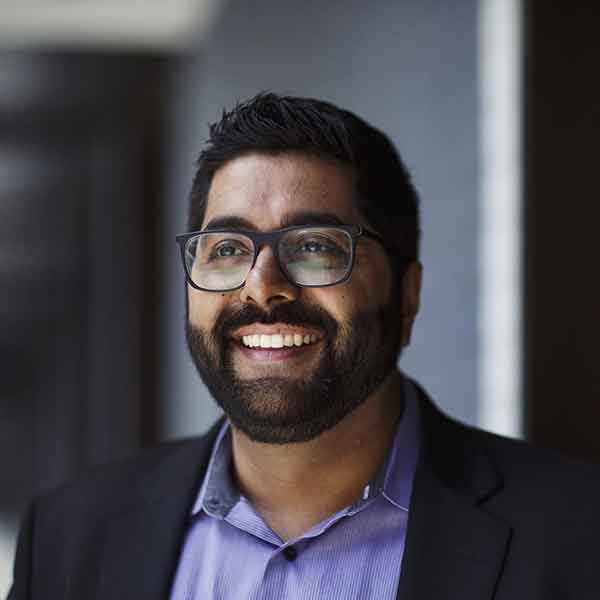 Manji Law is your complete immigration solution. If you are seeking assistance with I-765, please give us a call. Manji Law can provide valuable insight, assistance, and a guiding hand to help you achieve your goals.
Form i-765 is a form for temporary aliens in the United States to request an Employment Authorization Document EAD. The form is entitled "Application for Employment Authorization" but is commonly known as a "work permit." This document is issued by the United States Citizenship and Immigration Services (USCIS), a component of the U.S. Department of Homeland Security (DHS) that handles functions relating to immigration and naturalization.
USCIS form I-765 allows an individual to obtain an Employment Authorization Document (EAD) card that authorizes them to work in the United States. U.S. employers are required to confirm that their employees are allowed to work in the country. This means that if you are a foreign national working in the United States, when you apply for or accept employment, you will be asked to show your EAD.
The form for Employment Authorization is available online at www.uscis.gov/i-765. You can use this form if you are applying for an EAD for the first time or if you need to renew or replace your prior Employment Authorization Document EAD. You can also find this form sample and use it as a guide when you are filling out your Form I-765 application in order to file your application correctly.
Once submitted successfully, your receipt notice and EAD will be mailed to the provided address. If you need assistance with form I-765 or have questions about I-765 filing fees or whether you are eligible to work in the United States, contact an experienced immigration attorney for help.
I-765 Help When You Need It
Contact Manji Law to schedule your consultation today. Get answers without breaking the bank.
The process of getting Employment Authorization requires you to submit multiple forms with several documents, and it also costs a fee. Setting things up on your own, from getting the initial permission to the social security administration office, getting expert guidance is what you need.
It can be difficult to understand who may file form I-765 to request a work permit. In addition to fitting into a particular category, such as an asylee or foreign student, you must submit the required information and I-765 supporting documents, including your previous SEVIS ID number. It is up to the USCIS to determine if you will be granted a work permit.
If you are a foreign national in the United States on a temporary basis, you may be able to file for an I-765. Typically, EAD cards will be issued for a specific time period based on the individual's immigration status.
What Is the I-765 Eligibility Category?
The I-765 instructions outline exactly who may file an I-765 application and should be carefully followed. While filling out the form, you must first identify if you fall under one of the I-765 eligibility categories. You will also be asked to provide evidence that shows you are included in that particular I-765 eligibility category. The eligible categories include:
Asylees/refugees and their spouses and children
Nationality categories: these include people from certain countries as well as people with Temporary Protected Status or TPS
Foreign students
Eligible dependents of employees of diplomatic missions, international organizations, or NATO
Employment-based nonimmigrants: this applies to certain people who work for U.S. citizens, as well as to certain spouses of people who are authorized to work in the US
Family-based nonimmigrants: this includes some fiances, spouses, and dependents of U.S. citizens
Adjustment-of-status categories: this applies to people who are waiting for their form I-485 or Application for Permanent Residence to process
Other categories: there are various other situations when you may be eligible to apply for a work permit, such as if you have been granted withholding of removal, if you are a Deferred Action for Childhood Arrivals (DACA) recipient, or if have a Cancellation of Removal application pending in Court.
Even if you fall within one of the general I 765 eligibility categories listed above, you may or may not be eligible to apply for a work permit. The I-765 form found on the USCIS website outlines very specific groups which may apply. For each of these specific groups, there may be slightly different filing instructions and forms required. For example, here are the instructions for different types of foreign students, according to USCIS:
F-1 Student Seeking Optional Practical Training (OPT) in an Occupation Directly Related to Studies: (c)(3)(A)–Pre-completion Optional Practical Training; (c)(3)(B)–Post-completion Optional Practical Training; (c)(3)(C)–24-month Extension for STEM (Students With a Degree in Science, Technology, Engineering, or Mathematics) Optional Practical Training. File Form I-765 with a Certificate of Eligibility of Nonimmigrant (F-1) Student Status (Form I-20 A-B/I-20 ID) timely endorsed by a Designated School Official (DSO) (DSO's recommendation within the past 30 days for Post-Completion OPT and 60 days for the 24-month STEM OPT extension). If you are requesting a 24-month STEM OPT extension under the eligibility code (c)(3)(C), you must submit a copy of your degree and the employer's name as listed in E-Verify, along with the E-Verify Company Identification Number, or a valid E-Verify Client Company Identification Number for the employer with whom you are seeking the 24-month OPT extension. You must provide this information in Item Number 21. of the form.
F-1 Student Offered Off-Campus Employment Under the Sponsorship of a Qualifying International Organization–(c)(3)(ii). File Form i-765 with the international organization's letter of certification that the proposed employment is within the scope of its sponsorship and a Certificate of Eligibility of Nonimmigrant (F-1) Student Status — For Academic and Language Students (Form I-20 A-B/I-20 ID) endorsed by the Designated School Official within the past 30 days.
F-1 Student Seeking Off-Campus Employment Due to Severe Economic Hardship–(c)(3)(iii). File Form I-765 with Form I-20 A-B/I-20 ID, Certificate of Eligibility of Nonimmigrant (F-1) Student Status — For Academic and Language Students, and any evidence you wish to submit, such as affidavits, that detail the unforeseen economic circumstances that cause your request, and evidence that you have tried to find off-campus employment with an employer who has filed a labor and wage attestation.
J-2 Spouse or Minor Child of an Exchange Visitor–(c)(5). File Form I-765 with a copy of your J-1 (principal alien's) Certificate of Eligibility for Exchange Visitor (J-1) Status (Form IAP-66). You must submit a written statement with any supporting evidence showing that your employment is not necessary to support the J-1 but is for other purposes.
M-1 Student Seeking Practical Training After Completing Studies–(c)(6). File Form I-765 with a completed Form I-539, Application to Change/Extend Nonimmigrant Status, according to the filing instructions for Form I-539. You must also include Form I-20 M-N, Certificate of Eligibility for Nonimmigrant (M-1) Student Status — For Vocational Students endorsed by the Designated School Official within the past 30 days, with your application.
Confused by the I-765 Eligibility Category?
We're here to help. Navigating the immigration system can be extremely confusing, let us help.
In 2017, USCIS released a newly revised version of Form I-765 with instructions. The revised form allows the applicants to apply for their Social Security Number (SSN) or to apply for a replacement SSN card at the same time as they apply for Employment Authorization Document EAD. Data is transmitted directly to the Social Security Administration on behalf of the applicant, cutting out the need for the applicant to visit a Social Security office themselves. Typically, applicants who are granted an EAD card under the revised form and have requested an SSN will receive their Social Security Card within approximately two weeks after their EAD approval.
Everyone who submits Form I-765 must submit supporting documents along with the application, as per the instructions. However, the supporting documents needed vary depending on which category the applicant is in. In general, all applicants will be required to produce the following:
the Form I-765 filing fee

completed I-765 form

a copy of the applicant's I-94 (Arrival/Departure forms), if that document is available
For employment permit renewal applications, a copy of the applicant's previous EAD should be provided.
Examples of supporting documents
Certain applicants will need additional documentation that proves their immigration status or proof of an application. This applies to asylee/refugee applicants, individuals of certain nationalities, foreign students, the eligible dependents of those employed by NATO, international organizations, diplomatic missions, employment-based nonimmigrants, and family-based nonimmigrants.
One of the best immigration attorneys Atlanta offers can help you understand what documentation you may need. Form I-765 explains supporting document requirements, but if you are unfamiliar with the various forms, it can be confusing. This is how I-765 supporting document requirements are explained:
Proof You Are in the United States in E-3, H-1B, H-1B1, O-1, or L-1 Nonimmigrant Status. For initial applications, submit a copy of your Arrival-Departure Record (Form I-94) showing your admission as an E-3, H-1B, H-1B1, O-1, or L-1 nonimmigrant or a copy of your current Form I-797 approval notice for Form I-129.

Proof of Your Approved Form I-140. For initial and renewal applications, submit a copy of a Form I-797 approval notice for Form I-140 showing the Immigrant Petition has been approved on your behalf.

Evidence You Are Facing Compelling Circumstances While You Wait for Your Immigrant Visa to Become Available. For initial and, if applicable, renewal applications based on compelling circumstances, USCIS will review the documents you provide to determine, at its discretion, whether you have established compelling circumstances. This discretionary determination is made on a case-by-case basis according to the documents submitted and the totality of the record. You should submit any credible evidence you believe supports your claim of compelling circumstances.
Here to Help with the Form I-765 Instructions
Contact Manji Law today and get answers quickly about I-765.
There are specific instructions for completing form I-765. When filling out the application, you must print or type in black ink. If you need more space than is provided to complete any item, you should attach another sheet of paper with the additional information. Be sure to write your Alien Registration Number (A#) and your full name at the top of any attached pages, and also indicate which form item number the information on the page refers to. Additionally, you should sign and date each attached page.
I-765 instructions say that all questions on the form should be answered completely. If a question is not applicable, indicate that by entering "N/A" in the blank. Answer "None" if the answer to the question is none. The USCIS will reject any form that does not have an answer in fields Item 1 (name), Item 3 (mailing address), Item 6 (date of birth), and Item 20 (I-765 eligibility category). Additionally, I-765 instructions say that unsigned forms will also be rejected.
General I-765 Instructions
Here are general instructions on how to complete form I-765:
Each application must be properly signed and filed. A photocopy of a signed application or a typewritten name in place of a signature is not acceptable.
Each application must be accompanied by the appropriate filing fee.
If you are under 14 years of age, your parent or legal guardian may sign the application on your behalf.
Evidence. You must submit all required initial evidence along with all the supporting documentation with your application at the time of filing.
If a required document does not exist or cannot be obtained, you must demonstrate this and submit secondary evidence pertinent to the facts at issue. If secondary evidence does not exist or is unavailable, you must demonstrate this and submit two or more sworn affidavits by non-parties who have direct knowledge of the event and circumstances.
Biometrics Services Appointment. After receiving your application and ensuring completeness, USCIS will inform you in writing when to go to your local USCIS Application Support Center (ASC) for your biometrics services appointment. Failure to attend the biometrics services appointment may result in the denial of your application.
Copies. Unless specifically required that an original document be filed with an application or petition, a legible photocopy may be submitted. Original documents submitted when not required may remain a part of the record and will not be automatically returned to you.
Translations. Any document containing a foreign language submitted to USCIS must be accompanied by a full English language translation which the translator has certified as complete and accurate, and by the translator's certification that he or she is competent to translate from the foreign language into English.
Order of documents
Here are USCIS's instructions on how to compile your form I-765 and all supporting documentation:
Assemble the documents in the following order:
1. Your application with the filing fee. See the What Is the Filing Fee section for details.
2. If you are mailing your application to USCIS, you must also submit the following:
A copy of Form I-94, Arrival-Departure Record (front and back), if available. If you are filing Form I-765 under the (c)(9) category, Form I-94 is not required.

A copy of your last EAD (front and back). If no prior EAD has been issued, you must submit a copy of a government-issued identity document, such as a passport showing your picture, name, and date of birth; a birth certificate with photo I.D.; a visa issued by a foreign consulate; or a national I.D. document with photo and/ or fingerprint. The identity document photocopy must clearly show the facial features of the applicant and the biographical information. If you are filing under the (c)(33) category, additional documentation beyond what you submit under Item 3., What Documents Do You Need to Provide to Prove Identity, of the filing instructions for Form I-821D, Consideration of Deferred Action for Childhood Arrivals, is not required.

You must submit two identical color photographs of yourself taken within 30 days of filing your application. The photos must have a white to off-white background, be printed on thin paper with a glossy finish, and be unmounted and unretouched.

The passport-style photos must be 2" by 2". The photos must be in color with full face and frontal view on a white to off-white background. Head height should measure 1" to 1 3/8" from top to bottom of the chin, and eye height should be between 1 1/8' to 1 3/8" from the bottom of the photo. Your head must be bare unless you are wearing headwear as required by a religious order of which you are a member. Using a pencil or felt pen, lightly print your name and Alien Receipt Number on the back of the photo.
Traffic violations and arrests
Be sure to read the I-765 form carefully, including all of the I-765 instructions. There are small details that could make a big difference in getting your application approved, such as how certain crimes (such as traffic violations) are noted on the document. Via the USCIS website:
Do not select the "Yes" box for Item Number 23.b. on the form or submit documentation if you only have had minor traffic violations. Minor traffic violations do NOT include violations that are alcohol- or drug-related. If you were ARRESTED for any traffic offense, select the "Yes" box for Item Number 23.b. on the form and provide arrest and disposition documentation so USCIS can properly assess whether your arrest and/ or conviction may impact your employment authorization eligibility.
Expert Counsel for I-765
Let our experienced and responsive legal team help you navigate the immigration system.
Form I-765 Filing Address & Filing Fee
Filing address
There are different filing addresses for the I-765 form, depending on your individual status. To determine where you should file documents when applying for a work permit, refer to the category of eligibility that you entered for Item Number 20 on the I-765 form. Based on that category, you can determine the relevant mailing address. If you are submitting another form along with the I-765 form, you should submit both forms according to the other form's instructions. You should not have to go to Immigration Court to submit your I-765 form.
The filing location may change. USCIS recommends confirming the most up-to-date location before you file:
Please visit the USCIS website at www.uscis.gov/I-765 or contact the USCIS National Customer Service Center at 1-800-375-5283 for the most current information about where to file this benefit request. For TTY (deaf or hard of hearing), call: 1-800-767-1833.
Because USCIS may contact you about your application, you must keep them updated if you move or change your address. Via the USCIS website:
If you have changed your address, you must inform USCIS of your new address. For information on filing a change of address, go to the USCIS website at www.uscis.gov/addresschange or contact the USCIS National Customer Service Center at 1-800-375-5283. For TTY (deaf or hard of hearing), call: 1-800-767-1833.
NOTE: Do not submit a change of address request to USCIS Lockbox facilities because USCIS Lockbox facilities do not process change of address requests.
I-765 Filing Fee
There is a filing fee of $410 per I-765 application. You must include the filing fee with your application unless you are eligible for a fee waiver. Additionally, some EAD category types are required to pay a biometric services fee of $85. Payment forms accepted are personal checks, cashier's checks, or money orders when filing by mail, and credit cards are also accepted when filing at a USCIS Lockbox facility.
Depending on your circumstances, you may be eligible for a fee waiver and not have to pay a filing fee for your initial work permit application. The USCIS website says that the following categories are eligible for the fee waiver:
(a)(3) Refugee;
(a)(4) Paroled as Refugee;
(a)(5) Asylee;
(a)(7) N-8 or N-9 nonimmigrant;
(a)(8) Citizen of Micronesia, Marshall Islands, or Palau;
(a)(10) Granted Withholding of Deportation;
(a)(16) Victim of Severe Form of Trafficking (T-1);
(a)(19) U-1 Nonimmigrant;
(c)(1), (c)(4), or (c)(7) Dependent of a certain foreign government, international organization, or NATO personnel;
(c)(8) Applicant for Asylum (an applicant filing under the special ABC procedures must pay the fee); or
(c)(31) VAWA Self-Petitioner.
I-765 Help
Understand the process, filing fees, I-765 timeline, and more.
I-765 Processing Time & Case Status
Processing times by the U.S. Citizenship and Immigration Services (USCIS) for Form I-765 vary depending on the category of your application. If your application is based on an I-485 adjustment application that is already pending, the I-765 processing time is typically 3 to 6 months. For all other employment authorization applications, the typical wait time is 7 to 9 months. The I-765 processing time constantly changes, so it is important to look up current processing times from USCIS.
Those time frames indicate how long it typically takes office to process a case from the date the application is received. The USCIS office will normally process cases in the order they are received. The USCIS says that if you have received a notice about your case, an online update to I-765 status, or if you have responded to a request for evidence in the past 60 days, you can assume that they are actively processing your case.
To check the I-765 status of your case, visit the USCIS Case Status Online service or call 800-975-5283 to speak with someone at the Contact Center and to learn more about the I-765 status of your Form I-765 application. If you have a speech disability, are deaf, or are hard of hearing, you may contact TTY at 800-767-1833. In order to get information about your case, you will need to provide case-specific information, such as your Alien Registration Number, receipt number, name, and date of birth.
Here is USCIS's summary of form I-765 application processing steps and I-765 timeline:
Any Form I-765 that is not signed or accompanied by the correct filing fee will be rejected with a notice that Form I-765 is deficient. You may correct the deficiency and resubmit Form I-765. An application or petition is not considered properly filed until accepted by USCIS.
Initial processing. Once Form I-765 has been accepted, it will be checked for completeness, including submission of the required initial evidence. If you do not completely fill out the form or file it without the required initial evidence and I-765 supporting documents, you will not establish a basis for eligibility, and we may deny your Form I-765.
Biometric collection, interview, and requests for more information. We may request more information or evidence, or we may request that you appear at a USCIS office for an interview, which may include a collection of biometrics (fingerprints, photographs, and signatures). We may also request that you submit the originals of any copy. We will return these originals when they are no longer required.
You may be required to provide biometrics at a USCIS Application Support Center (ASC) in order for your EAD application to be adjudicated and your card to be produced. If necessary, USCIS will send you a notice scheduling you for an ASC biometrics appointment for the electronic collection of your biometrics. The ASC notice will inform you of the I-765 supporting documents that you must bring with you to the appointment. If you fail to attend your ASC appointment, your EAD application may be denied.
Approval. If approved, your EAD will either be mailed to you, or you may be required to visit your local USCIS office to pick it up. Bear in mind that you can not work with the I-765 approval notice. You have to wait until your EAD card is delivered. The I-765 approval notice is just there to confirm your application for employment authorization is approved.
Denial. If your application cannot be granted, you will receive a written notice explaining the basis of your denial.
If you experience difficulty during the I-765 processing time of your I-765 form or have any questions about the immigration process, reach out to our immigration attorney, Atlanta area professionals.
What are the Consequences of Working Without Authorization While on a Visa?
Working without proper authorization while on a visa can lead to severe consequences. Foreign nationals found violating work authorization rules may face deportation and visa cancellation and could be barred from reentering the U.S. in the future. Under U.S. immigration laws, lawful permanent residents, certain visa holders, and individuals with a pending asylum application or temporary protected status are typically eligible to work.
However, they must have an Employment Authorization Document (EAD) or fall under specific eligibility categories like National Interest Waiver Physicians or personal/domestic servants for foreign government officials. Consult with an immigration attorney to understand your current immigration status and work authorization options.
Atlanta Immigration Court Assistance Now
If you're seeking qualified assistance with the Atlanta Immigration Court, we're here to help.
Atlanta Immigration Resources