How Long Does it Take to Renew Green Card?
Author: Jameel Manji, Founder, Manji Law, P.C.
Mr. Manji founded Manji Law in 2016 to follow his passion of helping people navigate the complicated immigration system. Mr. Manji graduated from Georgia State University College of Law and received Master of Taxation from the Georgia State's J. Mack Robinson College of Business. Published on: November 10, 2020, Last Updated on: November 26, 2020.
How long it takes to renew your green card can depend on why you need to renew it and what your status is. Learn more with our guide.
Book a Consultation
We look forward to speaking with you. The first consultation fee is applied to the cost of your legal services.
Manji Law is your complete immigration solution. If you are seeking assistance with the Green Card, please give us a call. Manji Law can provide valuable insight, assistance, and a guiding hand to help you achieve your goals.
How Long Does it Take to Renew a Green Card?
When you enter the United States, you become responsible for adhering to specific regulations, and when the time comes, you will need to know how to renew your Green Card. Generally, how long this process takes depends on whether the individual carries a permanent resident card or a conditional resident card.
A Permanent Resident Card is green in color, which earned it the name Green Card. A Green Card gives the holder the ability to work and live in the U.S. How a Green Card is obtained depends on the individual applicant's circumstances.
If you have questions or concerns about your Green Card status or the renewal process, you should reach out to a sympathetic and knowledgeable Atlanta attorney like Manji Law, P.C. He can provide legal advice as you apply for renewal after your green card expired.
How Do You Apply for Residency?
The applicant must meet eligibility requirements to get a Green Card. The following are a few scenarios in which an applicant and their family can apply for residency:
Spouse, a child under age 21, or parent of a U.S. citizen
Fiancé of a citizen
Abused parent, spouse, or child of a lawful citizen
First preference immigrant, meaning they have an unmatched ability or are top of their field
Second preference immigrant, meaning they have an advanced degree
Third preference immigrant, meaning a skilled worker
Doctor who will work in a clinic full-time in an at-need area
Investor who has invested at least $1 million in a U.S. business
The circumstances of the Green Card holder dictates the application processing time, as well as other key factors. A Georgia immigration lawyer can help you navigate the complex issues that will keep you in compliance with citizenship and immigration services if you are a lawful permanent resident.
How Long it Takes to Renew a Green Card After Biometrics Appointment Notice?
There are several questions you should answer before you even begin the application process, including, "Do I meet eligibility requirements?" The laws surrounding U.S. immigration allow people to apply for Green Cards through many avenues.
One way is to be sponsored. Most applicants will be required to fill out two forms: a petition and an application, which is Form I-485. Typically, another person – like a future employer – will have to petition on your behalf, but you can sometimes personally fill out your petition. You will also have to complete a Green Card renewal application every 10 years.
Biometrics is one step in the process of getting or renewing your card. At the biometrics appointment, they take your fingerprints and your photo to confirm your identity. Typically, within about two weeks after your Green Card renewal application is received, you will get a receipt notice with your biometrics appointment time.
When the U.S. Citizenship and Immigration Services (USCIS) receives your green card renewal paperwork, it can take 1.5 months through 12 months for processing. The general time is usually between 10 to 12 months, but it can take longer.
What Could the Green Card Renewal Require?
We're here to help.
How to Renew My Green Card
The process to renew or replace a Green Card is as follows:
Determine eligibility requirements.
Begin the Green Card renewal process no more than 6 months of expiration. You may wait up to 4 months for a decision.
Complete the Application to Replace Permanent Residence Card or Form I-90 to replace a lost card.
Print the I-90 Form and send it to USCIS with the required fee according to the instructions.
Submit any additional evidence requested.
Make a note of the Notice of Receipt number.
Attend the biometrics appointment at the specified date and time.
The decision arrives in the mail.
If approved, your new Green Card may be valid for about ten years.
It takes up to 4 months to process the Form I-90 application or the Green Card replacement paperwork after your green card expires. U.S. law obliges you to carry a valid Permanent Resident Card with you at all times, so if you have an expired Green Card, you must initiate the renewal process. To find out your green card's expiration date, look at the front of your ID where it says "Card Expires," in the lower right corner.
Keep in mind that the Green Card application process is a long, complicated, and sometimes overwhelming one. Your Green Card form must be error-free because mistakes or incomplete answers can occasionally significantly delay receiving a decision and complicate the living situation for you and your family.
Resources are available to help guide you through the process and tell you when you should renew your card or apply for one. Read the "About" page of a law firm that focuses on immigration. They can answer any question you may have on filing or any other aspect regarding renewing your Green Card.
Having Trouble Submitting an Application to Renew Your Green Card?
We are here to help you. Learn more with our guide.
What Does Renewing Green Card Cost?
You will need to pay a green card renewal fee of $540. That includes a filing fee of $455, and fingerprint, signature, and photo for $85.
If you are experiencing financial hardship, you may apply for a fee waiver, in which case you do not have to pay the fee to renew a green card through the immigration services at USCIS Atlanta. However, there are certain conditions individuals have to meet to get their green card renewal fees waived.
How Long to Renew Green Card
Generally, a Green Card is valid for 10 years. If your card is conditional, it will only be valid for 2 years. Holders who are permanent residents must renew their cards on the predetermined schedule in order to continue living in the United States. If you are a lawful permanent resident with a Green Card that is expiring, you should fill out and file Form I-90 sooner than later.
Whether you have a lawful permanent resident status or you are a holder of a conditional Green Card, there are certain circumstances when you have to replace your Green Card. That has to be done if:
Your card is expiring within 6 months.
If your name or biographic information has changed.
Your Green Card has incorrect information on it.
There is no expiration date on the card, or it will not expire before you turn sixteen.
Your Green Card was damaged, stolen, or lost.
Typically, interviews for green card renewals for individuals with lawful permanent resident status are not required. However, those with conditional permanent resident status should know their green cards can't be renewed. They can only apply to have conditions on their permanent resident status removed before their conditional Green Card expires. That will probably require another interview with the USCIS.
Also, you may not use Form I-90 Application to Replace Permanent Resident Card to renew your card if you are a conditional permanent resident. Instead, you must use Form I-751, The Petition to Remove Conditions on Residence, or Form I-829, The Petition by Entrepreneur to Remove Conditions on Permanent Resident Status. Form I-90 can only be used by conditional permanent residents applying for a replacement if their valid Green Card was damaged, lost, or stolen.
Expert Counsel for Green Card
Let our experienced and responsive legal team help you.
What Is the Green Card Waiting Time?
The waiting time to renew your Green Card will depend on where you live, the USCIS office who will be processing your paperwork, and their workload. Some offices are known to be quick and have a faster turnaround, while others take longer. This is often because they are busier. Although it is difficult, it's necessary to be patient when waiting for a decision. While you wait, you can track the progress of your application on USCIS's case status page.
Many people wonder whether they can travel while they await the decision regarding their Green Card renewal. The answer is that if they have submitted a USCIS Form I-131, they will be able to travel outside the United States.
However, suppose they are traveling outside the United States with an expired Green Card. In that case, they are considered by USCIS to have technically abandoned the visa status upon which they entered the United States. They will have difficulty reentering the country until the application is approved or denied.
In some cases, the U.S. government can deny your application to renew your Green Card or replace your Permanent Resident Card. That can occur for several reasons, including committing a crime, submitting the wrong forms, or if you have lied on your application. If your application to renew your Green Card is denied, you can request the USCIS to reconsider their decision or reach out to a competent immigration lawyer who can help you.
If you are unable to replace your Permanent Resident Card, need help with the Department of Homeland Security or USCIS, or plan to travel abroad while awaiting a status update, it's a good idea to consult with an experienced attorney. Contact us today!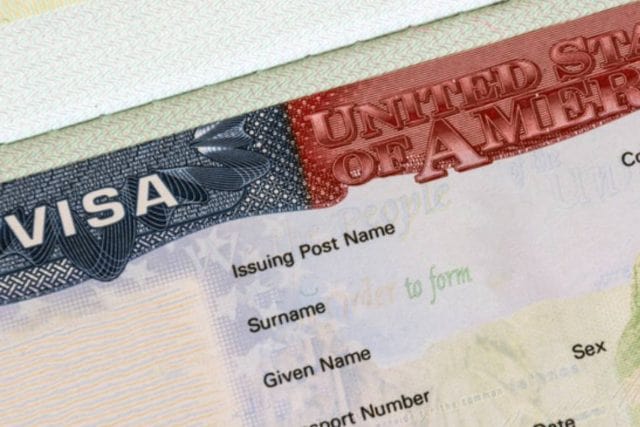 How to Renew Your Expired Permanent Resident Card?
Understand the process, questions, and more.
Atlanta Immigration Resources
Georgia Immigration Law Explained
Georgia Immigration Law is much the same as immigration law throughout the USA. However, there are also regulations specific to Georgia like E-Verify regulations and rules for state/city law enforcement, and there are local sites and agencies to be aware of.
Get trusted advice on Georgia Immigration
Your Guide to the Atlanta Immigration Court
Navigating the Atlanta GA Court can be very difficult as there are many agencies involved and lots of moving parts. This page will walk you through the basics of what to expect if you've been detained or received a notice to appear in this court in Atlanta, Georgia.
Your all-in-one guide to the Atlanta Immigration Court
Complete Guide to I-485
The process, which begins with form I-485, can be complicated. This page will guide you through the basics of an Adjustment Of Status and let you know what to expect.
#1 Guide on I-765
When coming to the USA, finding a job is probably one of the first things you'll want to do. However, before you can begin working in the U.S. you should obtain a work permit. Read on to find out how you can use Form I-765 to apply for the right to work in the United States.