DUI and Immigration: How a DUI Conviction Can Affect Immigration Status
Author: Jameel Manji, Founder, Manji Law, P.C.
Mr. Manji founded Manji Law in 2016 to follow his passion of helping people navigate the complicated immigration system. Mr. Manji graduated from Georgia State University College of Law and received Master of Taxation from the Georgia State's J. Mack Robinson College of Business. Published on: April 07, 2021, Last Updated on: April 16, 2021.
Does DUI affect Immigration Status? Contact our experienced DUI and Immigration attorneys for a free consultation and assess your available options.
Book a Consultation
We look forward to speaking with you. The first consultation fee is applied to the cost of your legal services.
Manji Law is your complete immigration solution. If you are seeking assistance with the Atlanta Immigration Court, please give us a call. Manji Law can provide valuable insight, assistance, and a guiding hand to help you achieve your goals.
DUI and Immigration: Is Driving Under the Influence a Deportable Crime?
DUI stands for driving under the influence of alcohol or drugs. Some states call this offense DWI, meaning driving while intoxicated or driving while impaired. DWI and DUI offenses can result in some immigration consequences, and yes, these offenses may potentially lead to deportation. 
However, a simple drunk driving conviction probably won't trigger inadmissibility/ immigration consequences or deportation for a non-U.S. citizen. However, if the case involves undocumented immigrants, this crime may trigger possible deportation not because of the nature of the crime itself but for being present in the U.S. unlawfully. 
Under the Georgia Traffic and Vehicle Code, it is forbidden to drive a vehicle if the driver's blood alcohol concentration or BAC is at or more than 0.08. Keep in mind, however, that drivers can be taken under DUI arrest if their BAC is lower, but they've violated other traffic laws, as well as if the existence of any amount of illegal drug is found in the driver's urine or blood. 
It is considered by the Georgia Department of Driver Services that DUI makes the driver less safe, no matter if he or she is operating a motorbike, a car, or a boat in Atlanta, GA. 
Dealing with the government can be stressful, especially when your records have details of prior DUI. It will put you and your family's futures at stake. We at Manji Law offer experienced and professional legal services you can depend on. No matter why you need help from an immigration attorney, our experienced immigration lawyers will give your case the kind of personal attention it deserves from start to finish.
Feel free to give us a call or visit our law firm to get the best legal advice from our attorneys. We offer a free case evaluation to all our clients to help them assess their available options.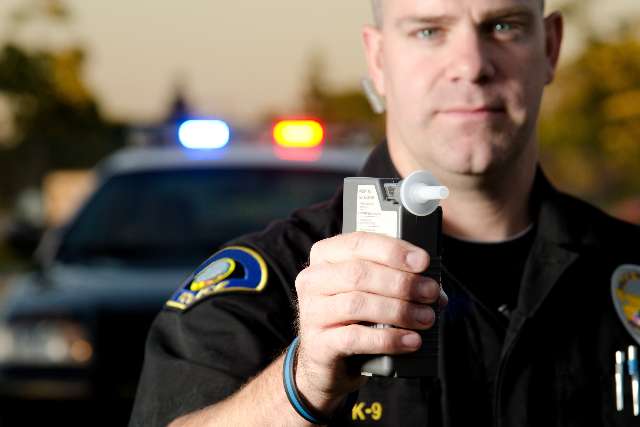 DUI Convictions and Immigration Consequences: Crimes Involving Moral Turpitude
Driving under the influence or driving on a suspended license can be a crime involving moral turpitude (CIMT) if certain factors exist.
The U.S. Citizenship and Immigration Services (USCIS) states that U.S. courts define a CIMT as conduct that shocks the public conscience by being vile, depraved, inherently base, or "contrary to the rules of morality and the duties owed between man and man, either one's fellow man or society in general."
A crime of moral turpitude is usually an intentional crime of violence or a crime that includes dishonesty, fraud, immoral conduct, or shocks the public's conscience. Although DUI involving alcohol can rarely be considered a criminal conviction involving moral turpitude, those involving drugs or other aggravating factors can be treated as such.
When it comes to drugs, for a DUI to be considered a CIMT, it must include drugs that are on the federal list of controlled substances, which include, for example, heroin, marijuana, methamphetamine, and cocaine.
Aggravating factors that can turn DUI into a crime of moral turpitude involve, for example, reckless endangerment of a child in the car or driving on a suspended driver's license. Although DUI that caused injury to another person or death isn't considered a CIMT, there were cases where the Board of Immigration Appeals considered that even criminally reckless conduct was enough to constitute this type of crime.
Driving Under the Influence and Immigration Status: Inadmissibility After a DUI
Under the INA or the Immigration and Nationality Act, some criminal convictions can result in a non-U.S. citizen being inadmissible. That means an immigrant can not re-enter the United States after leaving, no matter if he or she is applying for an immigrant or non-immigrant visa from their home country.
In addition, immigrants who are in this situation can't naturalize and become permanent U.S. citizens, apply for a change, renewal, or adjustment of status, or apply for a green card or permanent residence.
Convictions for crimes that have potential grounds for inadmissibility include:
One or more crimes of moral turpitude
Two or more crimes that carry a sentence of five years or more
Crime involving a controlled substance
Being a drug or alcohol addict can also trigger inadmissibility, as well as an offense that demonstrates an immigrant is not of "good moral character." However, a single DUI conviction with no aggravating factors usually doesn't have grounds for becoming an inadmissible crime. But, multiple DUI convictions, depending on the circumstances, can be sufficient to make a person inadmissible to the United States.
In addition, reckless driving or operating a motor vehicle in a way that endangers the lives of others may be considered CIMT, depending on the circumstances. For example, if a DUI was committed along with the use of illegal drugs or reckless driving, this type of DUI conviction may make you inadmissible.
Bear in mind that every case is different, and you should not go through this alone. You need help from a qualified DUI deportation attorney who can navigate the unique circumstances of your case.
Manji Law Firm has experienced DUI deportation attorneys with experience in helping clients charged with the deportable offense. Give us a call for a free consultation or visit our office for a free case evaluation.
DUI Conviction and Immigration: Deportable Offenses
If a criminal offense that an immigrant has committed makes him or her deportable, that means they will be removed from the United States. They will face immigration court, go through removal proceedings, have their green card revoked, and be forbidden to return to the U.S. for a certain number of years.
There are several offenses that can have relevant grounds for deportation or removal. These offenses include:
Aggravated felony
Two different crimes involving moral turpitude
Drug offenses or crimes involving controlled substances
Crime of violence
Although driving under the influence is not considered an aggravated felony, if your DUI charge is for some reason elevated to a felony DUI charge, you have a reason to be concerned. Driving under the influence with a child present in the car or knowingly putting a child in any type of danger can be a reason for deportation.
One offense can fit in several categories, making it harder for immigrants to determine whether the charges they are facing will result in deportation or inadmissibility. That's why having a qualified Atlanta deportation lawyer is essential. Manji Law is a perfect choice. Our legal team will explain your legal situation in a clear, understandable manner and help you get your paperwork in order or fight for your rights at immigration court.
Can You Be Deported For DUI?
Recently revised immigration rules would result in significant implications for any non-immigrant charged with a DUI or associated offense. A DUI conviction does not usually constitute a crime to which a foreigner is deported. Under criminal turpitude, DUI deportations are not to be applied. If the ruling was not heeded properly, it could have severe consequences for migrants.
He added the rule changes should not have been a threat to legal immigrants charged on criminal grounds. Deportation by Defterio isn't considered a violent crime and therefore has nothing to do with an aggravated felony. It is an offense that includes that there are more.
Can a DUI Affect a Green Card?
After a DUI conviction, your green card and/or green card cannot legally be issued. There can also be issues with DUI and renewed green cards. Immigration attorneys said driving under the influence for traffic violations poses an immigration problem with green card applications. There are also difficulties with re-serting or restraining one's green card.
What Will Happen to My Legal Permanent Resident Status (Green Card/LPR)?
Under LPS regulations, one misdemeanor DUI is not deportability. Nonetheless, in cases based on felony, it might be in the case. Other charges commonly associated with a DUI of criminal damage such as endangerment, and DUI charges associated with DUIs when children are driving the automobile, may render a case deport.
Depending on the circumstances in which the suspect was involved, if his driver is suspended for DUIs or for another offense, he/she gets a. In addition, in the five years since convictions are a legal permanent resident, a citizen should generally have difficulty gaining.
How are Visas Revoked?
For any non-immigrant arrest for a DUI or other criminal offenses and booked by local law enforcement, their fingerprints are submitted to the FBI for criminal history and warrant checks. In some cases, the U.S. Government may flag the person for obtaining an entry waiver or denied entry on landing in the United States prior to board boarding.
A revoked visa prevents anyone seeking entry into the U.S. after he or she has notified a consular officer to regain their legal status. The prudential revocation policy served at extending and revoking the practice of a person's visa for a DUI proceeding that occurred after the visa issuance.
Can a DUI Prevent Me From Becoming a U.S. citizen?
The green card application and exam process combine the five years in question application period with a five-year test of character. It could complicate things if you have a DUI conviction on criminal history and your conviction shows aggravating factors.
It is generally a good idea to allow a long period after DUI with a clean track and to follow any court instructions carefully. This includes all prescribed treatments. You should consult an experienced counsel to understand your case.
How an Immigration and DUI Attorney Can Help
If you are facing a DUI conviction and you are wondering how that may affect your green card or legal permanent resident status (LPR), the best thing you can do is consult a qualified immigration attorney. 
While multiple DUI convictions related to alcohol do not lead to severe immigration consequences, especially if there's no other crime committed, multiple DUI convictions may be used to argue that applicants for citizenship are alcoholics or habitual drunks. That means these applicants must show "good moral character" if they want to pursue immigration benefits and naturalized U.S. citizenship. 
Non-immigrant visa holders are also vulnerable to immigration consequences if they are facing a DUI charge or a DUI conviction. Their visa may be revoked, requiring them to re-apply, or they may face increased scrutiny when re-entering the U.S. and lengthy delays and interviews with the Customs and Border Patrol (CBP) inspectors.
Does DUI Affect Immigration Status?
As we have said, depending on the circumstances of every specific crime, DUI may or may not affect one's immigration status. For example, if an immigrant is on probation for a DUI offense, she or he is temporarily ineligible to naturalize until probation ends. Proving that they have a "good moral character" for at least five years before submitting an application for naturalization or going from a green card to becoming a U.S. citizen is essential.  
However, some DUI convictions may also lead to inadmissibility or deportation, or removal. So, facing a driving under the influence conviction may have serious immigration consequences and affect one's immigration status. In addition, tracking court dates, gathering documentation, and keeping up with the immigration law changes can be difficult. That is why you need an immigration lawyer who can keep up with everything and, at the same time, keep you and your family informed on your case's progress. 
Jameel Manji, the founder of Manji Law, is a relentless advocate for his clients in Atlanta, GA. That means you have a powerful asset in your corner with loads of experience when fighting for your rights against the U.S. government. 
Manji Law can provide valuable insight, assistance, and a guiding hand to help you achieve your goals. Reach out to us today and find out how we can help you.
Contact Us Today for FREE Consultation
If you have been charged for driving under the influence or are facing immigration consequences of DUI convictions, consult with expert attorneys in Manji Law Firm. Our defense lawyers will help you with legal advice and the best defense strategy to help you get free from the charges of your convicted crimes driving. Even if you have been charged with multiple convictions, we are all there for you to help.
Feel free to give us a call or visit our law firm for a free case evaluation to assess your options.
Atlanta Immigration Resources
Georgia Immigration Law Explained
Georgia Immigration Law is much the same as immigration law throughout the USA. However, there are also regulations specific to Georgia like E-Verify regulations and rules for state/city law enforcement, and there are local sites and agencies to be aware of.
Get trusted advice on Georgia Immigration
Your Guide to the Atlanta Immigration Court
Navigating the Atlanta GA Court can be very difficult as there are many agencies involved and lots of moving parts. This page will walk you through the basics of what to expect if you've been detained or received a notice to appear in this court in Atlanta, Georgia.
Your all-in-one guide to the Atlanta Immigration Court
Complete Guide to I-485
The process, which begins with form I-485, can be complicated. This page will guide you through the basics of an Adjustment Of Status and let you know what to expect.
#1 Guide on I-765
When coming to the USA, finding a job is probably one of the first things you'll want to do. However, before you can begin working in the U.S. you should obtain a work permit. Read on to find out how you can use Form I-765 to apply for the right to work in the United States.