Atlanta Immigration Court
Author: Jameel Manji, Founder, Manji Law, P.C.
Mr. Manji founded Manji Law in 2016 to follow his passion of helping people navigate the complicated immigration system. Mr. Manji graduated from Georgia State University College of Law and received Master of Taxation from the Georgia State's J. Mack Robinson College of Business. Published on: May 31, 2018, Last Updated on: June 14, 2019.
Navigating the Atlanta Immigration Court can be very difficult as there are many agencies involved and lots of moving parts. This page will walk you through the basics of what to expect if you've been detained or received a notice to appear in immigration court in Atlanta, Georgia. A good immigration attorney will review your situation and help you prepare so that you have the best chance of winning your case.
Book a Consultation
We look forward to speaking with you. The first consultation fee is applied to the cost of your legal services.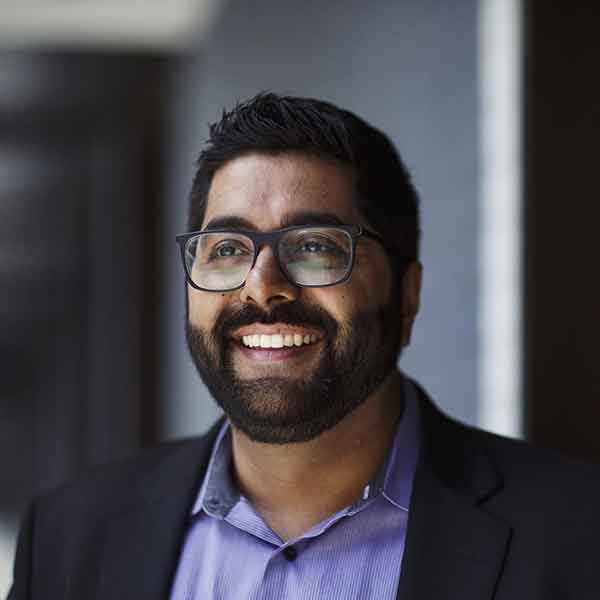 Manji Law is your complete immigration solution. If you are seeking assistance with the Atlanta Immigration Court, please give us a call. Manji Law can provide valuable insight, assistance, and a guiding hand to help you achieve your goals.
The Atlanta Immigration Court
There are two immigration courts in Atlanta, and both of these Atlanta Immigration Courts fall under the jurisdiction of the Office of the Chief Immigration Judge.
The Presiding Judges are:
Michael Baird

William A. Cassidy

Scott D. Criss

John M. Gillies

Wayne K. Houser Jr.

J. Dan Pelletier

Gwendylan Tregerman

Earle Wilson
Currently, Atlanta's immigration courts are two of the of fifty-eight in the United States.
Atlanta Immigration Courts are responsible for adjudicating immigration cases from the state of Georgia and other areas of the southeastern United States. Under the authority of the U.S. Attorney General, immigration courts such as those in Atlanta administer federal immigration laws by conducting immigration court proceedings, appellate reviews, and administrative hearings.
Administrative hearings, or removal proceedings, occur when an Immigration court determines if an individual (the respondent) should be removed, or deported, from the United States. An experienced immigration attorney can be of great help during removal proceedings.
Atlanta Immigration Court Help When You Need It
Contact Manji Law to schedule your consultation today. Get answers without breaking the bank.
What is needed to file form I-485?
In order to obtain permanent residence, the I-485 form must be submitted to USCIS. You must complete the application and file it along with supporting evidence. Supporting evidence is requested documentation that will help USCIS approve the change in residency status. The I-485 may also be filed with other applications such as Form I-131, which is used to request a travel document.
Supporting Evidence
The supporting evidence required includes two identical photographs of the applicant, a medical and immunization report (form I-693), and other supporting forms. This is required for any applicant between the ages of 14 and 79 years old. Other supporting evidence includes:
Copy of a passport

Birth certificate

Police clearances

Proof of lawful entrance into the U.S.
Application fee
Along with the form I-485 and supporting evidence, the applicant must also send in an application fee. The cost of the fee may change depending on the applicant's age and other factors. Without the fee, the application will not be processed.
Confused by the Atlanta Immigration Court?
We're here to help. Navigating the immigration system can be extremely confusing, let us help.
Immigration Court Atlanta Details
Atlanta Immigration Court's main location is on Ted Turner Boulevard.
Location:
180 Ted Turner Drive SW, Suite 241
Atlanta, GA 30303
Phone: 404-331-0907
West Peachtree is the new annex location of Atlanta's second Immigration Court,
created to help with the backlog of cases.
Location:
Peachtree Summit Federal Building, Floor 26
401 West Peachtree St. NW
Atlanta, GA 30308
Phone: 404-554-9400
To get information related to cases, you should use the electronic phone system, available in English and Spanish. Users can dial 1-800-898-7180 for updates on the
status of their case. It will give information on:
• The date, time, and location of your next hearing.
• Immigration judge's decision.
• Information on filing, appeals, and case processing.
You may only access information with an eight-digit or nine-digit number that is found on mail from the Department of Homeland Security (DHS) or the Executive Office for Immigration Review (EIOR). Please note that, if your number is eight digits you should add a zero to the beginning of the number in order to make it nine digits.
Here to Help with the Atlanta Immigration Court
Contact Manji Law today and get answers quickly about Atlanta Immigration Court.
Immigration Hearing Atlanta
The process of an immigration hearing in Atlanta or elsewhere in the US is as follows:
Notice to Appear – Served by a U.S. immigration official, the Notice to Appear is a legal document given to a person suspected of entering the US illegally, remaining here past the expiration of their visa, or committing certain crimes (even if they are a legal citizen).
Master Hearing – The respondent will enter a plea for the allegations. If they are eligible to apply for asylum or other relief from removal, they can request and apply for it. If denied, the immigration judge could order deportation.
Merits Hearing – Also known as the Individual Hearing, the Merits Hearing is where the respondent may present evidence, testify to support their application, and call witnesses to testify on their behalf. The Department of Homeland Security will ask questions and possibly call their own witnesses. When the hearing concludes, the judge will decide if they may stay or they will be removed.
A Notice to Appear (an "NTA") means that removal proceedings have been initiated against you. It may be served like a subpoena, sent to your address, or sent to your attorney. It will include allegations like:
• You are not a resident of the United States.
• You are a citizen of [country].
• You were admitted as a visitor for a period of up to 180 days.
• You remained in the United States beyond your term.
Here are some things you and your attorney should do before arriving in court to prepare:
Submit a completed NTA.
Submit witness lists and pertinent documents.
Submit a legal brief
Sit in on a Master Hearing so you know what to expect.
Work with your attorney to fully prepare for the hearing.
Check in with the court clerk.
Wait for the case to be called.
Be aware that at your Master Hearing, the Immigration Court must have an interpreter for you if you cannot speak and understand English well. If an interpreter is not present, you are allowed to ask for another hearing with an interpreter. Similarly, if you do not have a lawyer, you are allowed to ask that the hearing is delayed until you are able to find an experienced immigration lawyer. Judges often allow respondents two weeks to find an attorney. Be aware that attorneys are not provided for the respondent in immigration cases as they are for defendants in criminal cases.
Merits or Individual Hearings are formal, evidentiary hearings where Immigration and Customs Enforcement (ICE) attorneys argue against asylum for the respondent. During the hearing, witnesses will be cross-examined and even the judge may ask questions.
Before the Individual Hearing, you should prepare by first submitting a witness list and any other documents that will help your case. As an extra precaution, you can contact an ICEattorney to go over your case and ensure you have a solid, compelling argument.
Here is what will happen after the hearing:
The judge makes their decision either orally during the hearing or in a letter sent to the respondent's home. You have the option to appeal the decision. However, this must be done within thirty days, in writing, and sent to the Board of Immigration Appeals. Do not waive your right to an appeal, as most cases that are originally denied will win during an appeal or after heard by a federal court. See how an Immigration Attorney Atlanta specialist can help you.
Expert Counsel for Atlanta Immigration Court
Let our experienced and responsive legal team help you navigate the immigration system.
Immigration Bond Hearing Atlanta
Sometimes, immigrants will be detained at a detention center. Georgia is home to three detention centers located in Atlanta, (Atlanta City), Stewart Detention Center in Lumpkin, Georgia, and Irwin County Detention Center in Ocilla, Georgia. If this occurs, they may ask for an immigration bond hearing to see if they can be granted release. Immigration bond hearings in Georgia can be heard in one of the detention center's onsite courtrooms. They determine when your case will be processed, and you are only given one bond hearing.
Though they have the right to an attorney, immigrants in detention are the least likely to utilize an attorney, and one is not provided for you. However, it is important to have an attorney, because a complete background check will be done and any criminal history will be considered when determining if you are a danger to the community and should not be released.
To apply for bond, see if ICE has already set a bond amount. If not, or if it is a large amount of money, you may request a bond hearing. The judge will investigate your eligibility, ask preliminary questions, look at your community ties, see if you're financially stable, look at the amount of time you have been in the U.S., and consider if you are a flight risk or a danger to others. An immigration attorney can negotiate bond amount prior to the hearing and help you through the bond hearing process.
Atlanta Immigration Court Help
Understand the process, questions, and more.
Agencies Involved with Atlanta Immigration Court
It is the Executive Office of Immigration Review (EOIR)'s responsibility to adjudicate immigration cases in Atlanta Immigration Court and throughout the U.S. The EOIR
was created in 1983 when the Board of Immigration Appeals and the Immigration Judge function of the Immigration and Naturalization Service (INS) merged. The EOIR is a department within the Department of Justice that enforces federal immigration laws and is run by a director who reports to the Attorney General.
United States Citizenship and Immigration Services (USCIS) processes petitions and applications for immigrants, such as visa petitions and asylum applications.
U.S. Immigration and Customs Enforcement (ICE) eliminates border, economic, and security vulnerabilities. They are charged with immigration enforcement and preventing terrorism by working with local and federal law enforcement agencies.
The Department of Homeland Security (DHS) is a cabinet of the U.S. government that focuses on public security. ICE falls under the jurisdiction of the Department of Homeland Security.
While immigration enforcement is often driven by the federal government, Georgia's local agencies have historically been eager to help in the pursuit of detaining individuals. The Fulton County Sheriff's Office used to detain immigrants for ICE until it was mandated in a 2017 Atlanta City Council resolution that they could not detain immigrants without a court-issued warrant. Previously, ICE could issue immigration detainers that would allow local police departments to hold immigrants for up to forty-eight hours, which would give them time to begin deportation proceedings. Also, police officers are no longer able to arrest, transport, or transfer custody of immigrants, and ICE is required to notify a detainee's attorney. Atlanta is the sixth city in Georgia to follow a non-detainer policy.
Atlanta Immigration Court Assistance Now
If you're seeking qualified assistance with the Atlanta Immigration Court, we're here to help.
Criticism of Atlanta Immigration Court
Atlanta Immigration Courts and detention centers have come under fire from immigrants' rights advocates. When Emory University law students observed thirty-one immigration hearings in 2016, they noted the following:
Total disregard for legal arguments.

Inadequate interpretation services.

Bond requests not being considered on an individual basis.

Immigrants from detention centers are required to wear jumpsuits and shackles and are referred to as prisoners.
Atlanta Immigration Courts have an infamously high rate of denying asylum cases at 98%, so most eople try to avoid the court. The court system takes a hard line against immigration cases, so the odds of one being won is very low. An experienced immigration attorney will carefully examine all aspects of your case and can increase your chances of winning.
Immigrants in Atlanta are detained at one of three detention centers in the state, including Stewart Detention Center. All of the Georgia immigrant detention centers are notorious for hazardous and unhealthy living conditions and inhumane treatment of detainees.
The detainees are given insufficient medical care, provided with few hygiene products, given possibly unsafe meals, and are not housed based on their crime or criminal history. Also, at one center, detainees were strip-searched which is a violation of their rights.
Immigrants detained in Georgia were denied filing grievances and the available interpretation services were not always utilized. Further, the detainees are not always treated professionally and respectfully and segregation (i.e. solitary confinement) is misused. If you find yourself or anyone else in this situation, it's important to contact Manji Law now.
Atlanta Immigration Court Help
Understand the process, questions, and more.
Atlanta Immigration Resources
315 W. Ponce de Leon Ave, Suite 400
Decatur, GA 30030