The Right Help, Right Now.
If you're looking for a passionate and caring Immigration attorney in Atlanta who won't break the bank, Manji Law is a perfect choice.
Atlanta, Georgia & Beyond
Consistently Recognized by Clients.
Look no further than the consistent stream of exceedingly positive client reviews for Manji Law when seeking an immigration attorney. There is a level of service, responsiveness, and communication with Manji Law that you simply won't find at other firms in Atlanta.
Aggressive and Zealous Representation.
Jameel Manji, founder of Manji Law is a relentless advocate for his clients.  What does this mean for you? You have a powerful asset in your corner when fighting for your rights against a powerful and substantial counterpart – the U.S. government.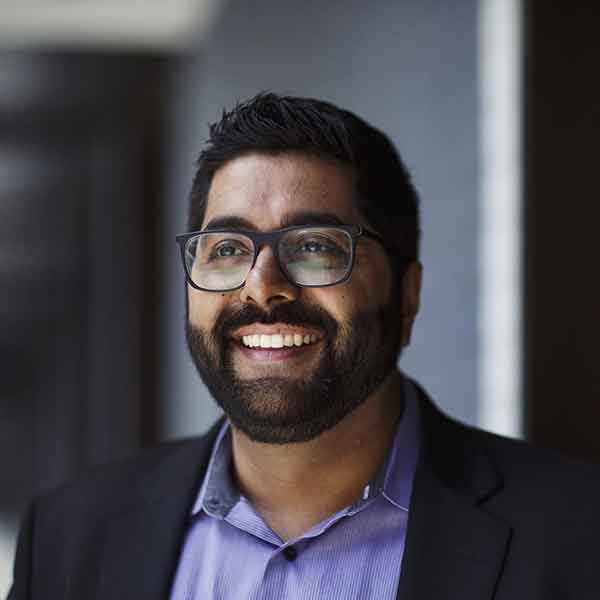 A Top Immigration Attorney Atlanta
Passionate and Caring Immigration Attorney Atlanta
When you need an immigration lawyer in Atlanta, GA, Manji Law is there for you and your family. As a boutique legal firm serving Atlanta and the wider community, every case matters to us and you will receive a tremendous amount of personalized attention. Our founding attorney, Jameel Manji, left a lucrative practice with a large, Big 4 Firm to pursue his passion: helping people in his community realize their immigration dreams. Mr. Manji is a passionate advocate for the immigrant community, and he'll work hard to help you find a fair resolution to your case.
Are Immigration Matters Troubling You? Our Immigration Attorney Atlanta Can Help!
Mr. Manji understands the importance of family, and that's why he strives to put his clients at ease. Immigration concerns can place a huge burden on you and your loved ones, so at Manji Law, we aim to help you understand the immigration process and obtain the best possible outcome for your situation. Mr. Manji is an Atlanta immigration attorney who has the resources and experience to handle cases of any size or complexity. Talk to us about immigration matters like:
Green cards, permanent residency, and naturalization
Work, school, and family visas
Deferred Action (DACA)
Asylum applications
Removal defense cases
Are you unsure of your immigration status in Atlanta? Mr. Manji will explain the facts to you in a clear, understandable manner and help you get your paperwork in order. Do you want to bring your family to Georgia to join you? Mr. Manji is a lawyer who will work diligently to try and ensure that you're reunited as soon as possible. Are you seeking residency based on investments, property ownership, or extraordinary ability? Mr. Manji will work with you to help you reach your goals.
Reasonable Immigration Attorney Atlanta
Mr. Manji's is not just an immigration attorney Atlanta by profession, it's a personal calling. He believes that everyone within his jurisdiction in Georgia deserves easy access to affordable representation. Protecting your rights shouldn't place a financial burden on your family. That's why Manji Law office takes pride in providing first-class legal representation at reasonable rates. We'll even bundle your initial consultation fee into your total bill.
One-On-One Service From a Qualified Immigration Attorney Atlanta, GA
At Manji Law, you won't get passed off to some nameless, low-level associate. Jameel Manji is an immigration attorney Atlanta who meets with each and every client personally. That means you'll enjoy individualized case preparation that's tailored to your situation and goals. You'll also be kept fully informed on the progress of your case in the Georgia court system, and he'll take the time to address your immigration questions and concerns in a prompt, professional manner. Mr. Manji knows how difficult this time is for you, and he's ready to do everything in his power to help make it easier.
Immigration Attorney Atlanta – Amazing Client Satisfaction
We realize that you have your choice of immigration attorneys in Atlanta, and that's why Mr. Manji works hard to stand out from the crowd. You'd have to search Georgia far and wide to find a lawyer with a better record of client satisfaction than Jameel Manji. We offer experienced local representation you can depend on from an immigration attorney Atlanta.
Trust and Transparency That's Difficult to Beat
You don't have to take our word for it. We offer complete transparency through unsolicited reviews and testimonials from our growing list of happy clients. Manji Law urges you to review the feedback we've received and then compare it to any other immigration attorney Atlanta.
In doing your due diligence during your search for an immigration lawyer in the Atlanta area, you'll notice a recurring theme of consistency, honesty, and compassion regarding Manji Law. Jameel Manji will always go that extra mile for you. When you're going through difficult immigration issues, that's exactly what you need in an immigration attorney Atlanta.
A Reliable Immigration Lawyer Atlanta
Dealing with the government can be stressful, especially when your own and your family's future are at stake. There are court dates to track, documentation to gather, and ever-changing immigration and residency laws. You need an immigration attorney who not only keeps up with changing immigration law in Georgia, but will also keep YOU up to date. Unlike some high-volume immigration law firms in Atlanta, Georgia that make you feel like a number, Manji Law offers that personal touch. An Immigration Attorney Atlanta Who Treats You Like Family At Manji Law, we're not bogged down by thousands of immigration cases. When you call our office, you'll receive fast assistance from an immigration attorney Atlanta who knows your story and has your best interests at heart. No matter why you're looking for an immigration lawyer in Georgia, Jameel Manji will give your case the kind of personal attention it deserves from start to finish.
Atlanta Immigration Resources
Georgia Immigration Law Explained
Georgia immigration law is much the same as immigration law throughout the United States. However, there are also immigration regulations specific to Georgia like E-Verify regulations and rules for state/city law enforcement, and there are local sites and agencies to be aware of.
Get trusted advice on Georgia Immigration
Your Guide to the Atlanta Immigration Court
Navigating the Atlanta Immigration Court can be very difficult as there are many agencies involved and lots of moving parts. This page will walk you through the basics of what to expect if you've been detained or received a notice to appear in immigration court in Atlanta, Georgia.
Your all-in-one guide to the Atlanta Immigration Court
Complete Guide to I-485
The process, which begins with form I-485, can be complicated. This page will guide you through the basics of an Adjustment Of Status and let you know what to expect.
Get all the details in one place about I-485
#1 Guide on I-765
When coming to the United States, finding a job is probably one of the first things you'll want to do. However, before you can begin working in the U.S. you should obtain a work permit. Read on to find out how you can use Form I-765 to apply for the right to work in the United States.
315 W. Ponce de Leon Ave, Suite 400
Decatur, GA 30030